services
Digital Marketting
Social Media Management
One of the key services provided by InteracOman under Digital Marketing services is Social Media Management that helps startups and corporate to strategically plan & execute their social media initiatives from a perspective of creating a meaningful presence on all the social media channels.
The focus could be as varied as new user acquisition on social media, engage existing social media followers or create revenue generation focused campaigns that provides tangible results. The management of social media is time consuming. With a social media team of experienced content creators, social media strategist, social advertising planners, social community managers we are committed to help your social profile go viral. Leveraging mobile, web, social networking sites and print media – we work with our clients ensuring that the right message reaches the right audience and at the right time.
We provide all that is needed to be successful on social media channels
Includes:
Custom content calendar – We plan ahead and create content well in advance, get it approved by the clients and schedule it as per the defined calendar.
Creative communication – Content has no meaning unless supported by enticing visuals. Our creative gurus up the ante by enhancing content through visuals.
Publishing to social channels – The publishing team pushes the content on all the popular channels plus bookmarks the content across the web for higher visibility.
Community management – We track the conversations and respond to them as appropriate, inform clients if any negative sentiment is tracked.
Reporting & Insights – A monthly report is shared with the clients, summarizing the key takeaways/highlights resulting from the campaigns.
Social Advertising Management
We help create targeted social ads to grow your audience leading to more brand visibility, higher engagement and increased traffic. Paid medium is an important piece to achieve a healthy social presence as it helps your content reach your fans and followers deeply & repetitively breaching thresholds that triggers it to become viral.
Includes:
Campaign development – We work directly with the clients & plan exciting content that is used in your social media ad campaigns.
Advertising management – We ensure that the advertisements are planned to precision with proper filters that helps the ads to stay targeted and is cost effective.
Campaign reporting & analysis – All the campaigns are monitored, tracked, measured, analyzed & optimized through it's lifecycle.Social Media Strategy Consulting
We'll be your guide & help build a strategy that's best for your brand
Includes:
Audits & competitive analysis
Social media best practices
Contest & promotions
Influencer identification & outreach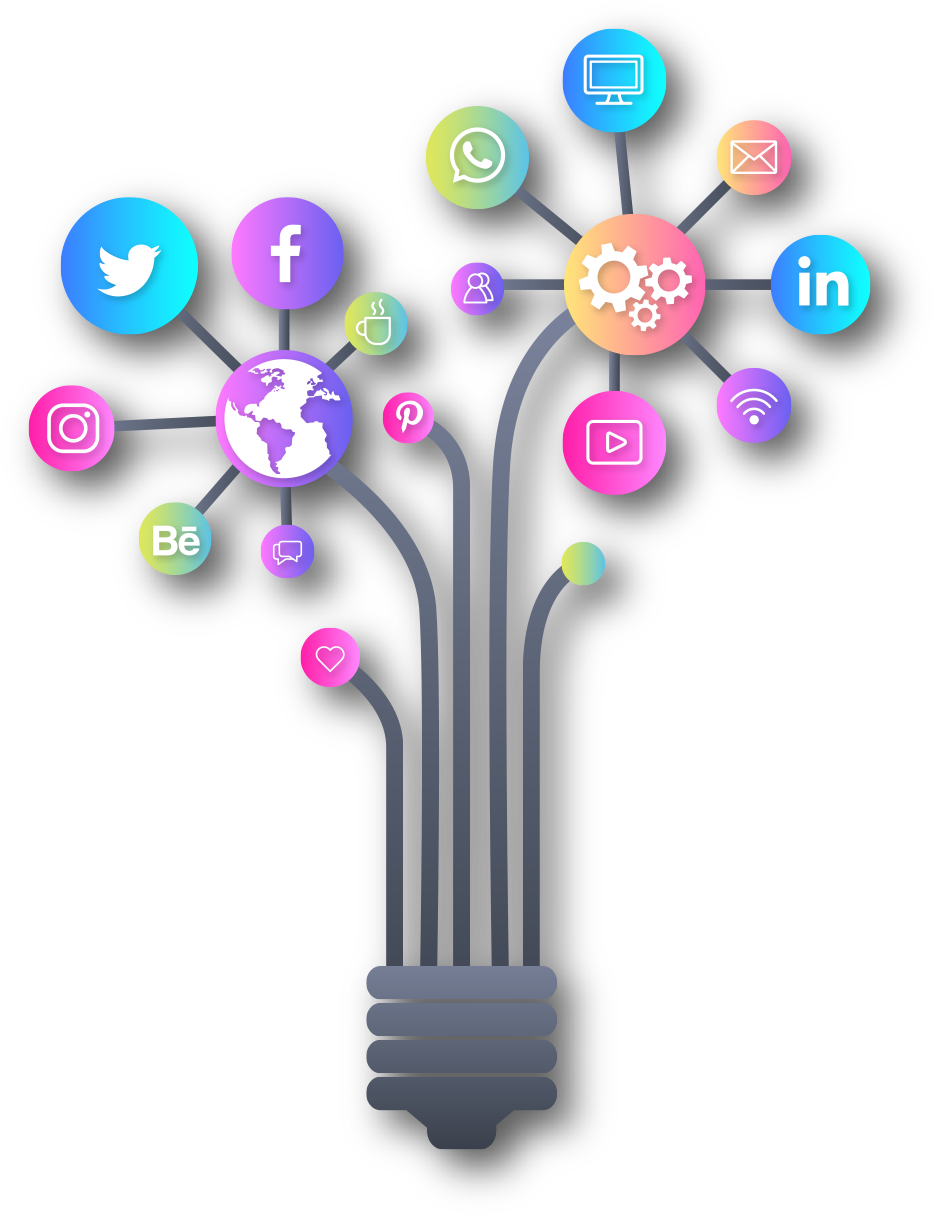 Search Engine Optimization
Your website looks great and functions well but you probably agree that it would benefit you more if people knew it was there. Search engine optimization or SEO is a marketing technique for preparing a website to enhance its chances of being ranked in the top results of a search engine once a relevant search is undertaken. A number of factors are important when optimizing a website, including the content and structure of the website's copy and page layout, the HTML meta tags (title, keywords, description) and the submission process.
Let's Get Started
Ready To Make a Real Change? Let's Build this Thing Together!