services
Website Design & Development
InteracOman – One Stop Destination for Web Design & Website Development
Interactive Digital Media Technologies LLC – popuarly known as InteracOman is recognized as one of the most innovative IT companies in Oman that is focussed on website & mobile app development in addition to a gamut of digital marketing services. We are 100% enabled to conceive, design, develop and maintain your website, app and all related digital media channels. From business-to-business websites to consumer sites, we help you define your objectives and develop a plan for the most effective web presence for you. We strategize, outline technical specs, design engaging user interfaces, and oversee the implementation of complete e-commerce websites.
Our web developers designs user and search engine friendly websites, and build them using HTML5, CSS3, SASS, PHP, Laravel, Codeigniter, WordPress and MySQL databases. All websites developed by us have valid HTML5 and CSS3 code (validated with W3C validators), comply with W3C accessibility guidelines and are cross-browser tested. 
Your site will not only have a visually stimulating interface, but it will function smoothly and be fully manageable once launched.
InteracOman team creates distinct, custom built websites that build brand awareness and enables you to sell products and services in a much greater capacity.
InteracOman works in collaboration with our clients throughout the development process to ensure the final design matches your specific needs and expectations. Our commitment to delivering a high-end web presence continues with our development process. Developers carefully hand-code each page to ensure cross-platform compatibility, and each website is rigorously beta-tested before being launched.
Being one of the top website development company in the industry, we offer you multiple design concepts, user-minded site architectures, and feature-rich programming providing your business a solid foundation to successfully market your business online. Under website development services, we use modern web development platforms such as PHP, Laravel, Codeigniter, WordPress  etc.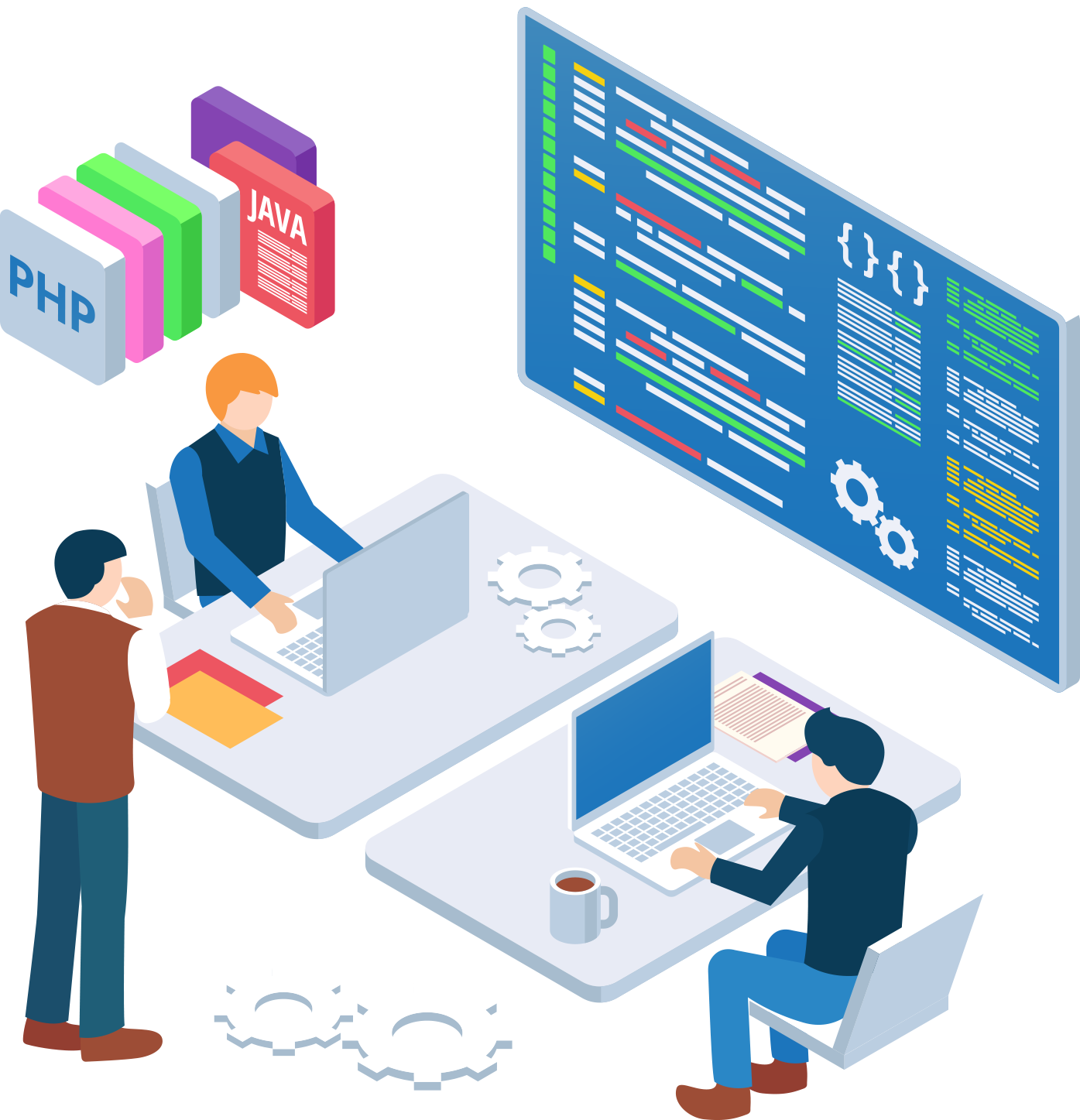 Let's Get Started
Ready To Make a Real Change? Let's Build this Thing Together!