services
Search Engine Marketing (Google Ads, PPC)
Search engine marketing is the process of gaining traffic and visibility from search engines through both paid and unpaid efforts. SEM includes SEO & Paid Advertising in which SEO is the process of gaining traffic through organic methods while Paid Advertising is buying traffic through paid ads on search engines like Google, Yahoo, Bing etc. Search engine marketing, is one of the most effective ways to grow your business in an increasingly competitive marketplace. With millions of businesses out here all vying for the same eyeballs, it's never been more important to advertise online, and search engine marketing is the most effective way to promote your products and grow your business. InteracOman is one of the best Search Engine Marketing Company in Oman providing strategically successful SEM services to thousand of our clients. Greatest Strength of search engine marketing is that it offers advertisers the opportunity to place their advertisements in front of their prospects who are ready to buy at the precise moment they're ready to make a purchase. No other advertising medium can do this, which is why search engine marketing is so effective and such an amazingly powerful way to grow your business. Google Ads is the most popular search engine marketing method, where we are creating advertisements of our products, services or websites that appear on Google search engine based on the user queries.
How Search Engine Marketing will help your Business
SEM will deliver quality leads – Successful Search engine marketing campaigns will attract people who are actively looking for your product or service. So the chance of conversion in SEM leads is high comparing with other strategies.
SEM will give you quick results – Unlike SEO, Search Engine Marketing campaigns will start giving you results in a day or two, which means it is the easiest way generate more sales and revenue in a short period of time. This technique is often used as a short-term strategy bringing fast visibility to your products or services.
SEM is more cost effective – Comparing with other digital marketing strategies, SEM is one method that gives you maximum convertible leads with in the budget you set. Because of this reason even small business owners and entrepreneurs can also invest in SEM.  
SEM let you create Geo-targeted Ads- SEM gives you the option to target people based on their geographic location. We can create ads in different languages and decide where you want them to appear. Which means we can target the country, the city and even a specific region anywhere in the world for displaying your ads.
Cost Optimization via PPC Ads- In SEM, we have an option for PPC (Pay-Per-Click Campaigns). Once your PPC ads are created, ads will appear for free and you will only pay when someone clicks on your ad. Therefore, you can get a free exposure and brand awareness on search engines and get charged only when somebody clicks on your ad hence visiting your landing page.
Being a top SEM agency/ Search Engine Marketing company in Oman, we have a team of Google Ad experts, PPC experts, and SEM consultants working together to make impactful search engine marketing campaigns for our clients. Contact us for more info.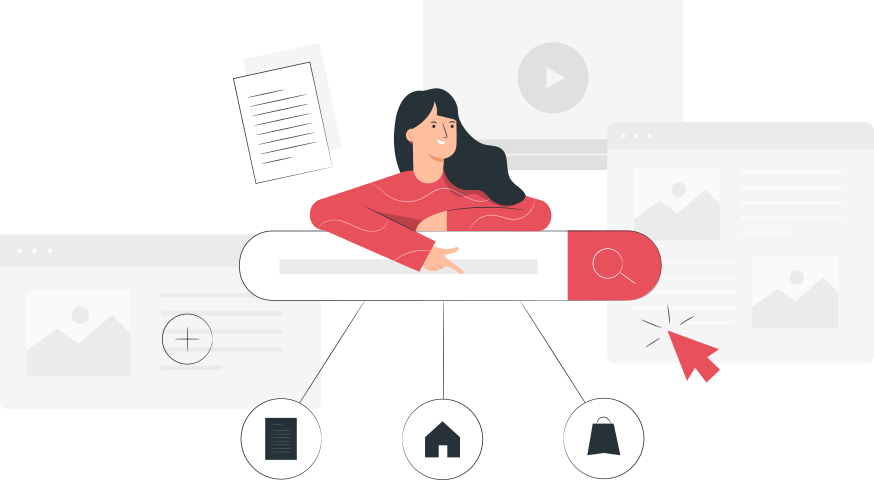 Let's Get Started
Ready To Make a Real Change? Let's Build this Thing Together!