services
Email Marketing In Oman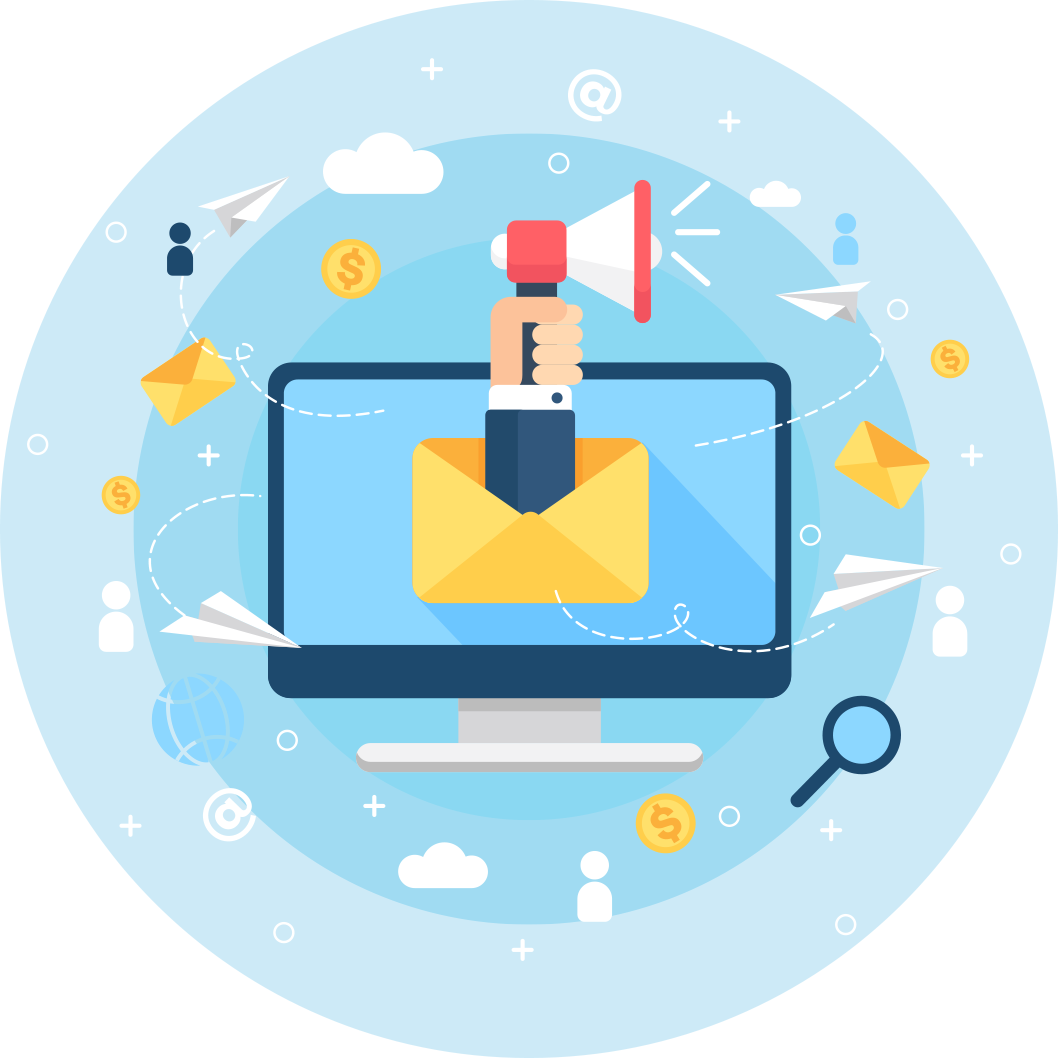 InteracOman is one of the leading Email Marketing Company in Oman offering various Email advertisement services.  Email marketing is the act of sending a commercial message, typically to a group of people, using email. In its broadest sense, every email sent to a potential or current customer could be considered email marketing. It involves using email to send advertisementsq, reuest business, or solicit sales or donations. Email marketing strategies commonly seek to achieve one or more of three primary objectives, to build loyalty, trust, or brand awareness. The term usually refers to sending email messages with the purpose of enhancing a merchant's relationship with current or previous customers, encouraging customer loyalty and repeat business, acquiring new customers or convincing current customers to purchase something immediately
How to get your advertising message across to over 300,000 people in Oman?
Did you know email ads broadcast via Omantel to all its internet subscribers or all those who have an Omantel email ID is one of the most cost effective ways to advertise your product or service in Oman.
As per statistics available there are over 100,000 people in Oman who have an Omantel email ID and so if your message is sent out to all of them, and suppose each message is seen by at least 3 people (like in a house), you get the opportunity to expose your message to over 300,000 people. Compare this with the reach and cost of any other media available in Oman, and you will know why email ads broadcast via Omantel makes sense. Over the years we have sent thousands of such email ads for our customers like automobile dealers, real estate companies, hotels, fashion and lifestyle outlets, electronic retailers and more. Being one of the leading Email Marketing Company in Oman we ensure, 99% Business conversions, Better brand recognition, More sales, Stronger customer relationships and many more features that helps your business to grow. Contact us for knowing more about Email Marketing Services. 
Let's Get Started
Ready To Make a Real Change? Let's Build this Thing Together!